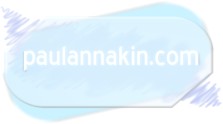 Welcome to paulannakin.com
This is where I get to show off my pictures and photos, express my views, rant, ask questions and generally express my high's, low's and everything inbetween.
By trade, I am a Software Developer working with predominantly Microsoft technologies. I have interests in application and system development, as well as online applications and services.